In Memory
Jeannie Stoddard (Newman)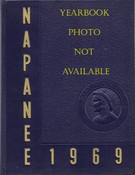 Jeanne Marie Newman, 51, died May 11, 2002, at Queen of the Valley Hospital. She was born in Napa.
Jeanne was the daughter of Ed and Joan Stoddard. She grew up and married her high school sweetheart, Paul (Buddy) Newman, also of Napa, and they raised their two sons and recently welcomed their first granddaughter. From the onset of Jeanne's illness, Jeanne found her strength to hold on, awaiting the arrival of her first granddaughter. She was well-blessed with many friends who were truly her family and many children she considered her own.

She is survived by her husband, Buddy Newman of Napa; son Gary Brent Newman, daughter-in-law Melissa Newman and granddaughter Hannah Elizabeth Newman, all of Napa; brother Mike Stoddard and sister-in-law Pam Stoddard; brother-in-law and sister-in-law, Ron and Linda Ward of Oroville; sister-in-law Sheri Roe of Napa; and father-in-law Paul E. Newman of Napa. She was predeceased by her mother and father, Edgar and Joan Stoddard, mother-in-law Betty Newman, and son Michael James Newman, all of Napa.
The funeral will be held Thursday, May 16, at 1 p.m. at Chapel of the Chimes Napa Valley, 2383 Napa-Vallejo Highway. Family and friends are invited to gather together after services at 2461 Marin St. The viewing will be Wednesday from 1 to 4 p.m. at Chapel of the Chimes.

In lieu of flowers, donations are being accepted for a trust fund for Hannah Elizabeth Newman, Account #400112231, Vintage Bank, 1500 Soscol Ave., Napa, CA 94558.