In Memory
Ed Reichstein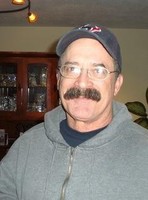 "Ed" Boyd Edwin Reichstein Jr
1950-2016
May 20, 2016
"Ed" Boyd Edwin Reichstein, Jr. passed away on April 19, 2016 at Northbay Medical Center in Fairfield surrounded by his family and close friend Judy Heise.
Ed was born in Napa on April 3, 1950 to Boyd & Charlotte Reichstein. He graduated from Napa High in 1969 and joined the Air Force to serve his Country during the Vietnam War. Returning home to become a California Correctional Officer working at San Quentin State Prison and then at Sierra Conservation Center in Jamestown until his retirement.
He moved to Richards, Texas to be close to his son and worked for the school district in the maintenance department and was the school bus driver "Mr. Ed". He took pride not only for his service to our Country but in everything he did as he put his heart and soul into doing his best , making may friends along the way. He will be truly missed.
Ed was preceded in death by both his parents; Boyd E Reichstein, Sr. and Charlotte M Reichstein. He is survived by his son Hans E Reichstein and daughter-in-law Taylor of Willis, Texas and his sister Patt Foss and brother-in-law Don of Napa.
Ed will be honored with a private Military Remembrance Service at a later date. Memories and words of sympathy may be shared with the family on-line at www.tulocaycemetery.org