In Memory
Michael (Mike) Scott Howell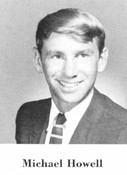 Michael (Mike) Scott Howell
1951-2018
UPDATE 4/2/19
A celebration of Mike's life will be held on Sunday, July 21, 2019 at Mike's Ranch in Boonville, CA. Contact Mike's mother, Bobby Howell at (707) 252-8263 to RSVP and for more details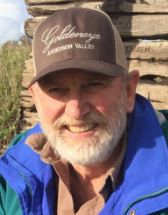 Michael Howell died Nov 2, 2018 at the age of 67 from pancreatic cancer.
He was born to Dick and Barbara Mapes Howell, July 14, 1951 in Berkeley, CA.
Mike is a graduate of Napa High School and Humboldt State University at Arcata, CA. When Mike was in high school, his father became a partner in Perry Gulch Ranch, located in Anderson Valley. This was the start of his love affair with the woods.
Mike worked for Shuster Logging right out of college, a year for Dan Duckhorn in St Helena and then a number of years as a forester at Masonite in Ukiah. Mike Howell Consulting Forester has been the name of his own business for over thirty years, servicing clients in Mendocino, Sonoma and Humboldt County. Mike and his partner Timie Motl from the Masonite days worked many years together in Mike's consulting business. They were especially popular with California Department of Forestry (CDF) inspectors. Their pre-harvest inspections were known as the Mikey and Timie show. Mike was well known for his great laugh and positive attitude. He was very proud of his business accomplishments and the clients he had, some over 30 years. One beloved client purchased adjoining land next to his timber property that had an old vineyard. This was the start of a second business for Mike, vineyard management and winemaking. He enjoyed rehabbing the old vineyard, developing additional vineyards, making wine and marketing.
Mike was an avid duck hunter, belonging to a duck club in the Butte Sink called Sprig Meadows. He loved watching the sun rise and set over the refuge. These fearless duck hunters, especially Thomas Francis Malloy held a very special place in Mike's heart. He was also a fly fisherman, fishing streams all over California, Oregon, Montana and Alaska. Mike would never turn down a game of golf with his mom at Silverado, he loved hitting the ball as far as he could, sometimes never finding it.
Mike was a long time member of the California License Forester Association (CLFA), a board member of the Mendocino County Planning Commission and Airport Commission and the Farm Bureau.
Mike is survived by his wife, Julie Hunter-Howell (daughter Rose Vance), mother Bobbie Leverette, sister Leslie Howell-Cooley, brother Tim Howell (Janelle) and sisters Nancy Leverette and Linda Leverette. He is predeceased by his father Dick Howell, first wife Jane Howell, brother-in-law Dick Cooley and best friend and college buddy Lew Mason.
A memorial will be announced at a later date. Memorial contributions can be made to California Waterfowl, 1346 Blue Oaks Boulevard, Roseville, CA 95678, or the charity of your choice.
https://napavalleyregister.com/lifestyles/announcements/obituaries/michael-mike-scott-howell/article_4e8d546c-f433-59b2-bb96-303f570c7827.html