In Memory
Anthony Wayne Hopkins Jr.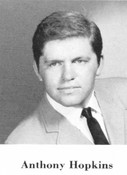 Anthony Wayne Hopkins Jr.
1950 - 2018
Anthony Wayne Hopkins Jr. was born on August 5, 1950. He was very much musicly inclined. He played 6 and 12 string guitar, organ, piano, autoharp, banjo, and many other instruments. If he could get near it, give him a minute or two and he could play it.
Anthony passed away on July 23, 2018 in Reno, Nevada, after surgical complications. He was a wonderful father and friend, survived by his daughter Emmie, his son Joseph Anthony Wayne (Duffy) Hopkins III, and his former spouse, classmate Lynn Kennel Ward. He is very much missed.