In Memory
Mark C. Henderson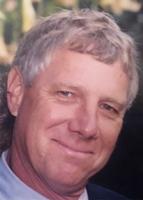 Mark Charles Henderson
November 10,1951 - August 5, 2021

Sep 24, 2021. It is with great sorrow that we announce the sudden passing of Mark Charles Henderson and wife Jacque Komplin on August 5, 2021 in a tragic accident in Alaska. Mark was born November 10, 1951, in Berkeley, California to Charles and Peggy Henderson. He enlisted in the U.S. Coast Guard, where he remained for 6 years. He earned his JD Degree at McGeorge School of Law. As a Criminal Defense attorney, he practiced with Solano Public Defenders, Napa Public Defenders, and finally the Jefferson Law Center. Although he was an attorney, this did not define who he wasMark had many joys in life. He loved flying. So much so that he earned his pilot's license before receiving his driver's license. He even built his own plane. He was a master woodworker. He enjoyed sailing and even raced in the Bay. He had an immense love for cooking, traveling, and trains. These hobbies were a motivational factor in a lot of his explorations. His most recent project was restoring a 1952 MG TD, which his beloved daughter vows to finish. Mark married Kathleen Summers in 1987, inheriting stepson, Nicholas, and welcoming a daughter, Elizabeth Ann in 1988. Mark later met Jacque Komplin. They lived their lives together to the fullest, gallivanting around the world. Even though they spent a lot of time exploring and having new adventures, they always stayed true to their home, Napa. They loved wine tastings at the local wineries and working on home renovations. Mark's life will be celebrated October 7th, 12-4pm at Eagle Vines Golf Club. The family requests wearing a Hawaiian shirt.
***************************************************************************************************************************
BREAKING TOP STORY
Alaska Air Disaster
Napa couple killed in Alaska plane crash
By Jennifer Huffman, Sean Scully
Aug 6, 2021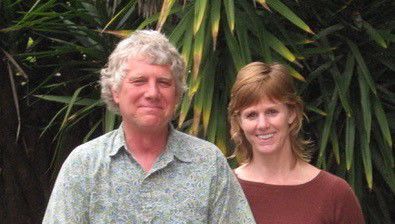 Mark Henderson and Jacque Komplin died in a crash of a tour plane in Alaska on Thursday, according to family and coworkers. Courtesy of Yvonne Irwin
Jennifer Huffman,Sean Scully
A Napa couple was killed Thursday in a sightseeing plane crash in Alaska, according to family and coworkers.
Mark Henderson and Jacque Komplin, of Browns Valley, were in Alaska on a Holland America Line cruise, according to Henderson's sister Kathleen Grayson.
Grayson said the two had recently sent messages "talking about how gorgeous it was, in Alaska. "They were having so much fun."
"I'm just numb right now," said Grayson, who lives in American Canyon. "You just don't expect this to happen."
Henderson was known from having worked in Napa as a public defender, though he had retired. He was a member of Napa High School class of 1969, said Grayson.
Komplin was a registered nurse and instructor at Pacific Union College. For several years, she ran the "Wellness on Wheels" program for Community Action of Napa Valley, said the program's Executive Director Drene Johnson.
Komplin coordinated a team of volunteer nurses to add a medical component to the local Meals on Wheels program, Johnson said. Nurses would contact and visit with older adults. Komplin made sure about 465 older Napa County residents were contacted every day or every other day through the pandemic, Johnson said.
"Everybody just thought the world of her. I'm just lost … we're so devastated," Johnson said.
Komplin had been excited about the pending trip to Alaska, Johnson said. Henderson had just sold a piece of property, and they were eager to spend some time together.
"It was a celebration time," she said.
"Everyone in the office is like 'this can't be happening' … we just saw her; we were just laughing with her. She just bought everybody flowers," Johnson said.
Authorities have yet to officially identify the victims of the crash while they attempt to recover the wreckage in a remote area.
The plane crashed Thursday as the pilot was returning five passengers to Ketchikan from Misty Fjords National Monument, the Federal Aviation Administration (FAA)said.
The plane's emergency beacon was activated about 11:20 a.m. when it crashed near the monument, the U.S. Coast Guard said.
A helicopter company reported seeing wreckage on a ridgeline in the search area, and Coast Guard crew members found the wreckage around 2:40 p.m. A Coast Guard helicopter lowered two rescue swimmers to the site, but they reported no survivors, the agency said.
Alaska State Troopers were working with members from the Ketchikan Volunteer Rescue Squad to coordinate recovery efforts.
"Poor weather conditions and deteriorating visibility in the Ketchikan and Misty Fjords area have prevented the Alaska State Troopers and volunteers from the Ketchikan Volunteer Rescue Squad from conducting any recovery efforts this morning," troopers spokesperson Austin McDaniel said in an email Friday to The Associated Press.
All five passengers were on an excursion off the Holland America Line cruise ship Nieuw Amsterdam. The company was making counseling services available to guests and crew, it said in a statement.
The plane involved Thursday, a de Havilland Beaver, was owned by Southeast Aviation LLC.
"Our hearts are shattered at the loss of six people today. We are thinking of and grieving with the families of the five passengers and our dear friend and pilot aboard the aircraft," the company said in a Thursday evening statement. "We are cooperating with the first responders and agencies involved."
Ketchikan is a popular stop for cruise ships visiting Alaska, and cruise ship passengers can take various sightseeing excursions while in port.
Popular among them are small plane flights to Misty Fjords National Monument, where visitors can see glacier valleys, snow-capped peaks and lakes in the wilderness area.
In 2019, two sightseeing planes collided in midair, killing six of the 16 people on board the two planes.
The National Transportation Safety Board is sending a crew to investigate the crash. The team was expected to arrive in Alaska Friday.
The FAA is also investigating.
The Associated Press contributed to this report.
https://www.legacy.com/us/obituaries/napavalleyregister/name/mark-henderson-obituary?pid=200227723