In Memory
Patricia L. Harris (Newman)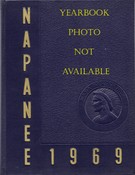 10.18.17
Patricia Harris Newman
1951–2017

Patricia Harris Newman passed away at her daughter's home on October 14, 2017 with her children by her
side, Timothy Knox, Nicole Knox, Paul Newman and Joseph Newman. She is also survived by her 6
grandchildren, David, Mikael, Alexander, Kimber, Jackson and Timothy, her Stepfather, Bob Lockefeer, her
surviving siblings, Cathy Coleman and Julie Robledo, her Aunt Barbara Larsen, Uncle Ed Jones and
numerous cousins.
Patty was a nurse and worked at Kaiser Clinic, Queen of the Valley Hospital and the Veterans Home.
A memorial was held for her immediate family at Dillon Beach. She will be deeply missed.
https://napavalleyregister.com/lifestyles/announcements/obituaries/patricia-harris-newman/article_9d5615d3-6b7c-5df1-914c-3301aac495f0.html