In Memory
Tom Dirienzo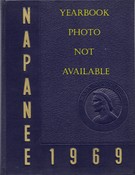 Thomas Arthur DiRienzo, 56, died Wednesday, June 13, 2007, in Chico. He was born on Jan. 28, 1951, in Tachikawa, Japan, to George and Frances (Grosso) DiRienzo. Thomas later moving to Napa. He graduated from Justin-Sienna High School. He enrolled in the Napa Valley Junior College and graduated with his associate's degree. He then attended UC Davis. Thomas sold insurance for Foresters in Santa Rosa. He married Geri Johnson in 1981 in Napa County and worked for several hotels in San Francisco. In 1988, he went to work at Westin Hotels in Hawaii, Orlando, Fla., and Rancho Mirage in Palm Springs, mostly as housekeeping manager. He lived in Pennsylvania, where he was the manager of a commercial laundry. He then moved to Sacramento and managed hotels. Thomas then went to work for EDD in Sacramento and then in the Chico area for the past five years.
Thomas is survived by his wife, Geri DiRienzo of Chico; sons, Francis DiRienzo of Chico, and Darrel Vance of Gridley; daughter, Connie DiRienzo of Chico; mother, Frances DiRienzo of St. Helena; brothers, George DiRienzo of Napa, James DiRienzo of Napa, and Robert DiRienzo of Magna, Utah; sister, Janeen DiRienzo of Napa; and grandson, Timothy Vance.

Friends are invited to attend the Funeral Mass on Wednesday, June 20, 1 p.m., at St. Apollinaris Catholic Church, 3700 Lassen St., Napa. The Rosary will be held on Tuesday, June 19, 7 p.m., at the Claffey and Rota Funeral Home, 1975 Main St., Napa. Burial will be at Napa Valley Memorial Park.