In Memory
Eugene J. Conti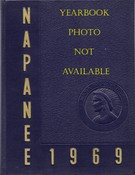 NAPA -- Eugene "Gene" Conti, 50, passed away at Queen of the Valley Hospital Nov. 13, 2001.
Gene was born in Napa on April 4, 1951, and lived his whole life here. For the last three years he had been working as a landscaper at Sonoma State Hospital.

He is survived by Patricia Conti, mother, of Napa; Dean Conti, son, of Napa; April Conti, daughter, of Fort Bragg; Mario Conti Jr., brother, of Los Angeles; and sisters Pat and Carol Conti of Napa and Judy Frame of Apple Valley.
The memorial service will be held Thursday, Nov.15, at 11 a.m. at the Claffey and Rota Funeral Home, 1975 Main St., Napa.