Latest User Postings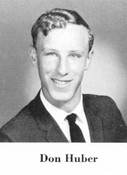 Hey Jack how are you? Are you going to the reunion this Sept?
Jim and I went on an eight day road trip to Eugene, Oregon, Portland, Oregon, Post Falls, Idaho, Twin Falls Idaho, and on our way home spend the night at Winnemucca. The bridge we are standing next to, was at a popular lookout on the where you can see so much history. We went on this vacation on July 29th 2019 to August 6th 2019. We saw a lot of amazing sights on this trip.