In Memory
Robert A. 'Rex' Kelley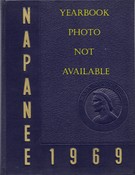 NAPA

Born on May 21, 1951, to Kenneth and Ada Kelley, Rex Allen Kelley passed away of natural causes on Sept. 14, 2006, at Queen of the Valley Hospital. He leaves behind two sons, Carlos and Paul Kelley; a daughter, Rachel Manning; and a grandson, Jacob. Also surviving are three brothers, Daniel Gunderson, Robert and Ronald Kelley; sisters, Kathleen Kelley Torres and Kitty Kelley Lathum; and numerous nieces and nephews.
Preceding him in death were his father, Kenneth and eldest brother, Clifford Gunderson.

He loved his cat, Smitty the Shrimp-eating Kitty!
Rex was the caregiver of our mother for the past seven years, and we thank and love him for his gentle way with Mom. He also had many talents, was very musical, an accomplished photographer, gardener and had a love for animals and wildlife. Rex loved the mountains and the ocean, where he loved to hunt for abalone with his friend, Roger.

We will miss you, Rex, and we will never forget you. Until we meet again, rest our dear loved one; see you in heaven. Peace be with you. Love, your family
In lieu of flowers, donations may be given to Hospice of Napa Valley.