In Memory
Harry Eugene Helvie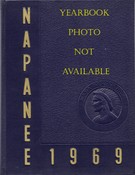 Gene Helvie
HELENDALE CA

Gene Helvie passed away on Wednesday, Aug. 26, 2009, in Helendale. He was born June 13, 1951, in Logansport, Ind. Gene graduated from Napa High School, was a Viet Nam veteran and later worked at Mare Island Naval Shipyard. When Mare Island closed, Gene went to work for the Marine Corps Logistics Base in Barstow.
He is survived by his sister, Tommie Booth of Reno, Nev.; three daughters:
Mary and Jay Winford of LaPine, Ore., Andrea of Santa Rosa, and Gina of Portland, Ore. Gene is also survived by Mary and Jay's daughters, Laura and Ema, and two step-children: Ryan and Rebecca Williams. His parents, Jim and June Madigan, and father Harry Helvie, preceded him.
Gene's girls will remember trips to the dump, beef jerky, pony rides, fishing trips, apple juice in apple-shaped bottles and his big, strong hugs.